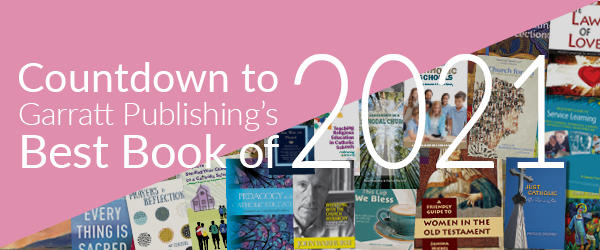 The team at Garratt Publishing have curated our Top 10 Books of 2021. The votes are in and the final results are:
10. The Way of Peace: Readings for a Harmonious Life
9. The Hours of the Universe: Reflections on God, Science, and the Human Journey
8. This Cup we Bless: A Tea or Coffee Break for Each Day during Lent
7. Every Thing is Sacred: 40 Practices and Reflections on the Universal Christ
6. Just Catholic: The Future is Now
5. The Law of Love: Modern Language for Ancient Wisdom
4. A Friendly Guide to the Women in the Old Testament
3. Wrestling with the Church Hierarchy: Engaging with the Plenary Council and Beyond
2. A Church for All: A Guide to the Australian Plenary Council....and Beyond
1. Leadership in a Synodal Church
Copyright © 2022 Garratt Publishing. Prices may vary without notice.