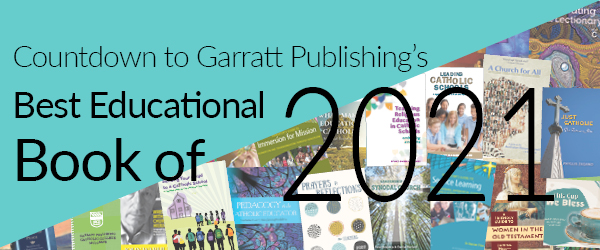 The team at Garratt Publishing have curated our Top 10 Educational Books of 2021. The votes are in and the final results are:
10. So You're Sending Your Child to A Catholic School: Third Edition
9. Educator's Guide to Service Learning: Service Learning, Experiential Learning and Whole School Transformation
8. This Cup we Bless: A Tea or Coffee Break for Each Day during Lent
7. Pedagogy and the Catholic Educator: Nurturing Hearts and Transforming Possibilities
6. What Makes Education Catholic: Spiritual Foundations
5. A Church for All: A Guide to the Australian Plenary Council....and Beyond
4. Prayers and Reflections for Teachers 2022
3. Leading Catholic Schools: A Practical Guide for Emerging Leaders
2. Leadership in a Synodal Church
1. Teaching Religious Education in Catholic Schools: Embracing a New Era
Copyright © 2022 Garratt Publishing. Prices may vary without notice.