Joan Chittister Australian Tour
Garratt Publicity
04/06/2022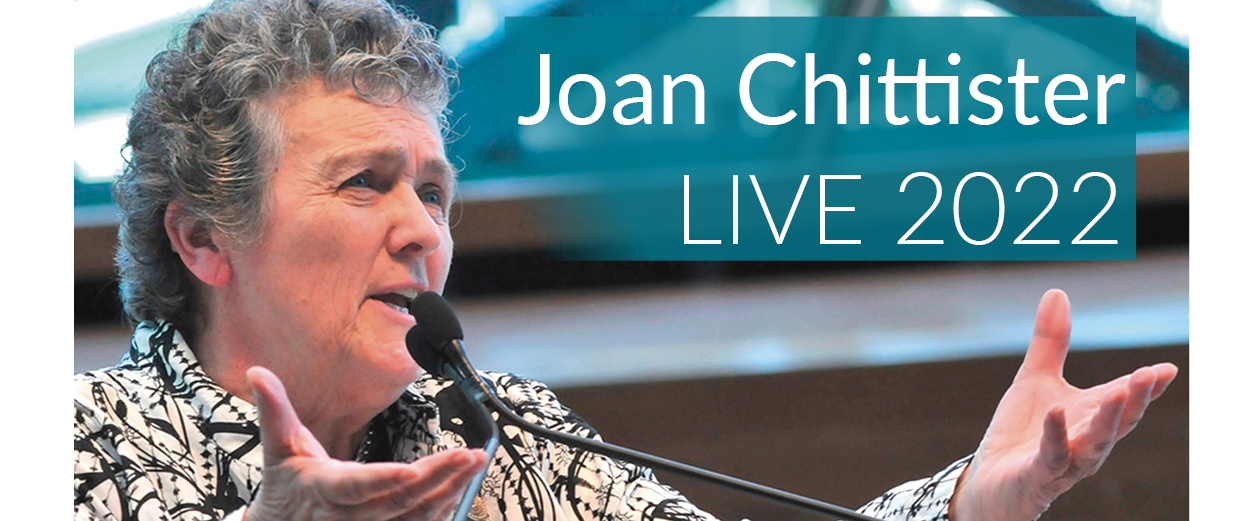 SR JOAN CHITTISTER – AUSTRALIA 2022
Joan Chittister osb, an American Benedictine, and a Practical Theologian embodies the voice of wisdom and experience.
Her prophetic views on justice and equality, especially for women in the church, challenges those who would silence women and people at the margins. Through her call to uncommon courage she can help us re-discover the place of religion in our society through a spirituality of engagement, so that we can all work together to reform the clerical culture that has shattered so many and damaged us all.
Joan's events in Melbourne, Adelaide, Sydney and Brisbane were truly inspiring and exhilarating.
ONLINE EVENT – THURSDAY 23 JUNE, 2022
Join us via Zoom for an evening with Joan Chittister and John Warhurst as they explore issues crucial to Church renewal ahead of the second assembly of the Plenary Council.
For further information click here.
THE TIME IS NOW
A Call to Uncommon Courage
Joan Chittister
A CHURCH FOR ALL
A Guide to the Australian Plenary Council..and Beyond
Joan Chittister & ACCCR
AWAKENINGS
Prophetic Reflections
Joan Chittister
MY THEOLOGY
An Evolving God, An Evolving Purpose, An Evolving World
Joan Chittister
GRACE-FILLED MOMENTS
365 Reflections on Life, Loss, Healing and Joy
Joan Chittister
DEAR JOAN CHITTISTER
Conversations with Women in the Church
Joan Chittister